言語の切り替え 日本語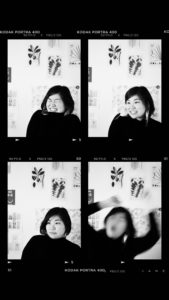 Mai Hayashi
@_notes901
Welcome to my blog Notes 901!
This blog is about reviewing scented candles and articles about candles in general.
Two years ago(2018), I told myself to do whatever interests me.
At first, I was making candles but as I was making it, I wanted to know more about the type of wax the brands use for their candles and their popular scent.
I bought a brand's scent candle which was made by professional perfumers and the candle was at a different level.
I fell in love with their candles immediately.
When I started to be more interested in scented candles, I was thinking to create a blog so I checked social media such as Instagram.
I was getting worried when I saw most of the people who liked scented candles were models or beauty influencers, professional perfumer.
I felt it was way out of my league and had some hesitation on whether it is ok for me to talk about scented candles.
I know, it sounds so silly but at that time I couldn't help thinking that this situation was like walking into a restaurant with a dress code and I'm dressed fully in my informal outfit noticing that I'm humiliating myself.
While I was questioning myself about the idea of writing a blog, I visited NY for the first time for a few days.
As I was walking around the city, I notice that I could find scented candles in so many different kinds of stores at various prices and various styles.
That was the moment when I decided to create a blog.
From that experience, I realized that I enjoy lighting scented candles in my own way and with more confidence.
That is the reason why I was excited to create this blog so that I could use this place to express the vision of my style of enjoying scented candles.
I hope you enjoy my blog!