言語の切り替え:日本語
Colouring the scent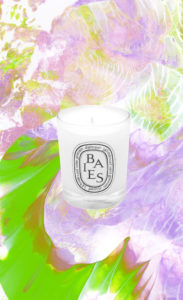 BRAND: DIPTYQUE
CANDLE NAME: BAIES
– Notes –
Blackcurrant Leaves, Bulgarian Roses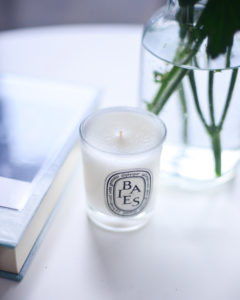 I've heard of the brand DIPTYQUE when I wasn't even interested in scented candles. This time I burnt the most famous scented candle BAIES from DIPTYQUE.
The simple Diptyque oval label has an absolute presence that cannot be described with the word simplicity alone.
Whether it's a luxury house with a chandelier or an old-fashioned house, the candle will be naturally sitting there.
The design came from three creative and incredible founders who were painter, interior designer, and stage artist in theatres.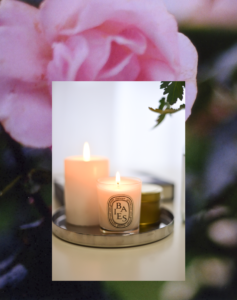 The scent is exactly how it is described on the notes,
Based on the fresh blackcurrant leaves and the scent of roses like it has been raining.
My first Diptyque candles were a gift box containing three sets of 70g candles. 70g is a medium-size Diptyque candle size and I enjoy putting it on a shelf next to a bed or on my desk.
I've recently started watching Sex and the City again, and I found BAIES candle on Carrie's bed shelf. I can see why she is the original influencer.