言語の切り替え:日本語
Colouring the scent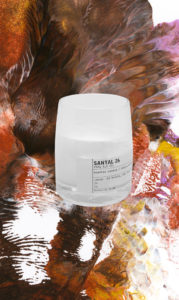 BRAND: LE LABO
CANDLE NAME: SANTAL 26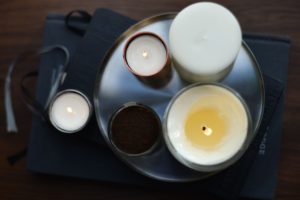 This time last year I was talking with my friend about my recent obsession with scented candles and she gave me a candle which was SANTAL 26 from LE LABO. At that time I didn't know about LE LABO so I started to do some research on the brand.
The brand name "LE LABO" means "The laboratory" in French.
It is simple and easy to understand as their concept reflects in the style of their stores.
Each store has perfumes' lab where perfumer supervised all the designed fragrance and take care from hand-blending to bottling.
Also, LE LABO is well known for its personalized labels.
Every bottle comes with a created date and location and name (or message).
It is so easy to forget when you bought the perfume or candle, so I think this is a great way to pay attention to the date so that you can enjoy the freshness of the scent.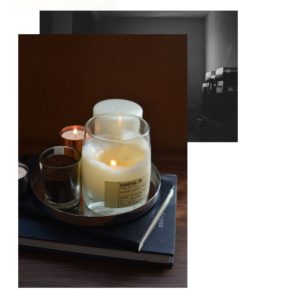 Santal 26 is said to be the first scent designed.
It is a masculine, wild and smoky leather scent, but there is slight lusciousness in it. Maybe that's why I had pastel purple in my head while painting. (I'm not sure if this will make sense to you)
At first, I felt that this fragrance is more for men but after smelling for a few more seconds and smelling the little elegant sweetness, I understood why this fragrance is popular for both men and women.
I burn this candle when I want to relax or read some books in my bedroom.