言語の切り替え: 日本語
Colouring the scent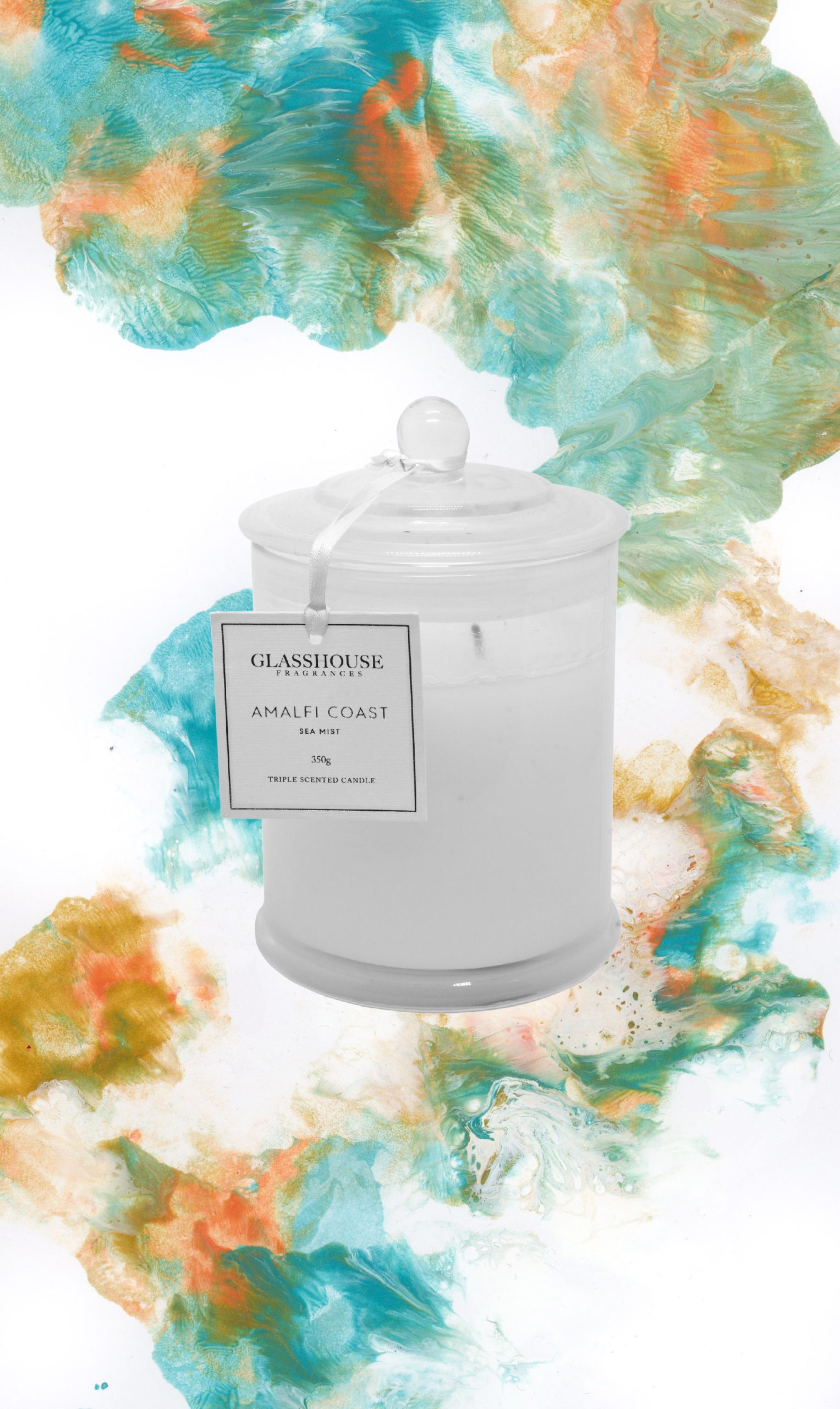 BRAND: GLASSHOUSE FRAGRANCE
CANDLE NAME: AMALFI COASR -SEA MIST-
– Notes –
TOP: Freesia, Thyme & Tarragon
MIDDLE: Lavendar & Moss
BASE: Musk & Patchouli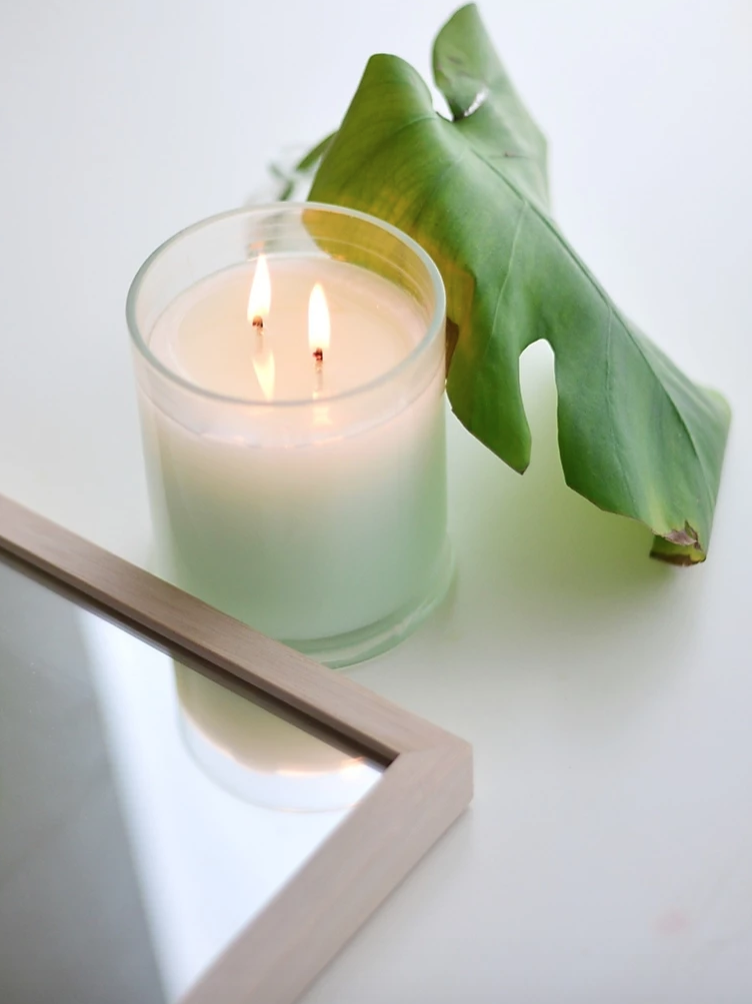 This time I lighted AMALFI COAST from GLASSHOUSE FRAGRANCE which is popular with a design that you can put out the fire by just closing the lid and not have to worry about the smell of smoke.
The great thing about buying a big size is that normally the throw (hot & cold) is strong enough to fill a big room such as living room and importantly you can casually light the candle without not feeling sad that it is going to end soon.
Before lighting any candles, I quickly calculate how many times I could use it for. With this 350g size, the burning time is about 80 hours.
It is mentioned on the candle "Never burn a Glasshouse Fragrances large candle(350g) for less than 1 hour or more than 4 hours at a time" so let's say I burn it for about 3 hours at a time
,
I can enjoy this candle for about 26 times which is a lot!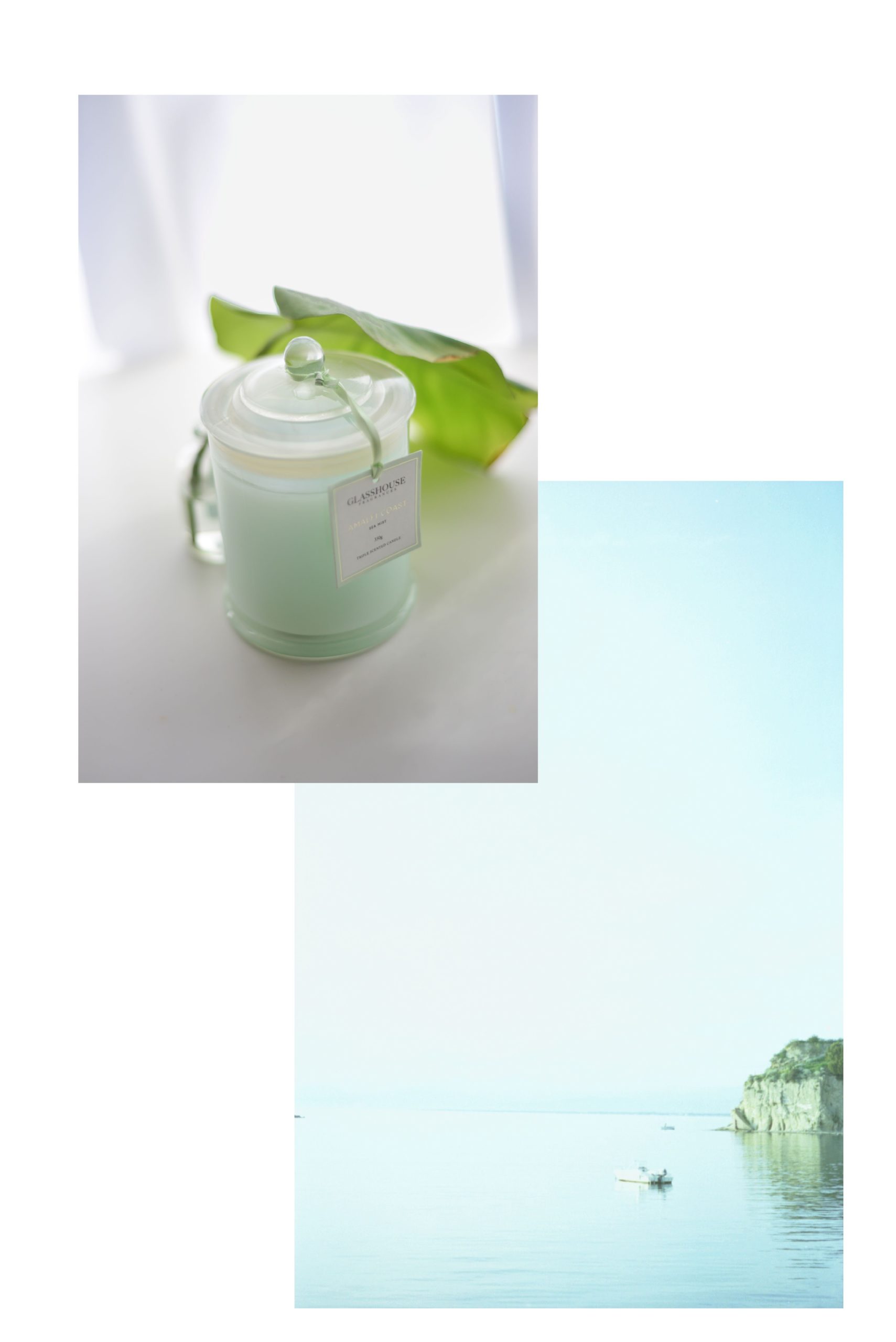 When I smell a scent, I normally see colour and visualize a scene in my head.
This time, such a scene came up.
"Driving along the beautiful Amalfi Coastline and wanting to feel the sea breeze,
I opened the window, and the scent was mixed with the guy's perfume who is driving next to me."
The scent is a fresh marine note with a faint floral scent.
It is the perfect fresh candle to start a pleasant day.
※Update Info
GLASSHOUSE FRAGRANCE made a major renewal.
New designs can be found on the official website.
The design of the container is the same as the one that can close the lid, and it has not changed so much.
But the logo and brand concept is simple, modern and fashionable. In addition, the product name is also described as "Soy candle", so it seems that using vegetable wax is an environmentally friendly approach.
Also, new sizes which are 60g, 380g, 760g.
I will write more in details when I have a chance to buy one!