言語の切り替え: 日本語
Colouring the scent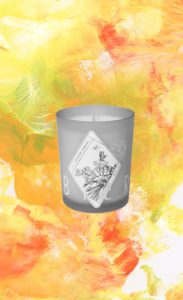 BRAND: Kerzon
CANDLE NAME: Fleur de Mimosa
– Notes –
Tonka & Mimosa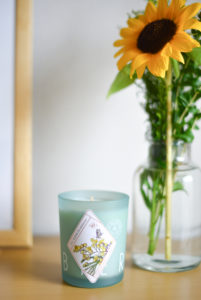 Fleur de Mimosa from Kerzon.
Last time, I introduced Kerzon candle from the "Flâneries à Paris" series.
This candle is from the "Kerzon's herbarium" series.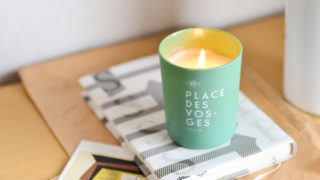 Kerzon - Place des Vosges
言語の切り替え: 日本語 Colouring the scent BRAND: kerzon CANDLE NAME:...
This "Kerzon's herbarium" series of candles are inspired by plants, gardens that Kerzon has encountered in their long travels around the world in natural places.
The label design is a gentle coloured pencil style design by Frederique Vernillet, an illustrator who has designed packaging for Diptyque and L'Occitane and more.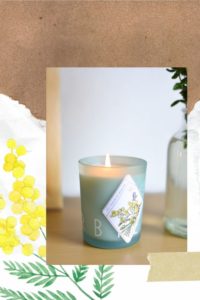 Mimosa flower is not only famous for its scent.
In recent years it has become more popular for being used as a symbol on International Women's Day.
In Italy, it is known as Festa Della Donna (women's day).
It is a day to present women with mimosas, which have flower words such as gratitude and compassion, as a token of their appreciation.
I've never paid too much attention to flowers or fragrances in my life until recently, so I don't know which flowers bloom in which season but even I'm not aware of the scent myself, I was able to smell the scent of spring from this Kerzon's Fleur de Mimosa.
I felt the scent has a soft, fluffy springtime feeling with a slightly brighter summery scent.
In fact, the product description page on Kerzon says everything about the scent,
Rich and warm, the Kerzon mimosa does not hesitate to reveal slightly sweet citrusy head notes, an iridescent floral heart, and a woody cedar and cashmere background.

Our flower invites you to live a walk on the Riviera at sunrise, cool air against your skin, feeling stimulated by the first rays of sun. The toughness of winter bows before its luminous complexion. Our Fleur de Mimosa invites you to a morning walk on the Riviera.
The soft-touch of the packaging label and pastel coloured glass blends well with the wooden table so it's relaxing to just look at that specific space.
I'm hoping to put some dried mimosa flowers in this candle container after I finished burning this candle!