言語の切り替え: 日本語
Colouring the scent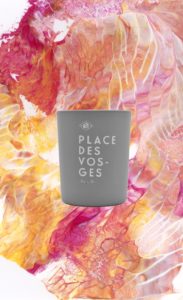 BRAND: kerzon
CANDLE NAME: Place des Vosges
– Notes –
Rose & Geranium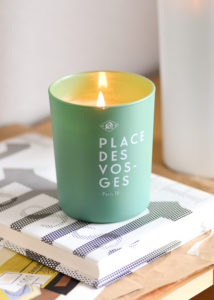 Kerzon is a brand from Paris launched by two brothers in 2013.
It is a brand that made me imagine Parisian's "One ordinary day".
At first, I thought Kerzon was a perfume brand because I found the brand kerzon by the products such as eau de toilette and eau de parfum and this was my reaction when I checked their official site …..
Fragranced candle


Yes yes. Looks nice!!

Fragranced votives


Interesting! Don't see it so often.

Fragranced mists


Yes yes. Looks nice

Dishwashing liquids


Oh? Do they sell dishwashing liquids??

Fragranced sachets


Yes yes. Looks nice.

Natural laundry soap


Laundry soap?!

Specific laundry soap


Wow…not only the natural laundry but specific laundry soap too?!
There are also other products such as hand lotions and natural soap.
"That one moment" when you bring the laundry and smell the scent.
"That one moment" when you smell the scent from the candles.
I really like that specific "one moment".
I'm not sure if you understand what I mean by that one moment but it normally comes with a gentle breeze.
It's the moment when I feel like the scent "blends in" with my daily life naturally.
I've come to love Kerzon not only because of the beautiful scent of the candles or the design but also you can tell that the two founders (Étienne and Pierre-Alexis) have a great personality just by reading their interviews and how they present the brand concept;
OUR DAILY LIFE IS FULL OF EVOCATIVE SCENTS. THIS IS OUR MOST BEAUTIFUL INSPIRATION.
– Kerzon
Don't you think It's so beautiful to have the words "DAILY LIFE" and "MOST BEAUTIFUL" in one sentence?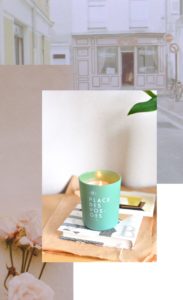 As the name suggests, Place des Vosges candle "Flâneries (Promenades) in Paris collection" is based on the theme of Place des Vosges, the oldest planned square in Paris.
I've been to Paris but unfortunately, I don't remember it much.
Yes, I know… how could it be possible not to remember it right?
I was probably 3,4 years old when I went to Paris for the first time and the second time was when I was in my early twenties.
I had an opportunity to go to Paris for a few days with my client.
It was a big project so I was nervous the whole time and that's why I don't remember it…
So I lit the candle without not knowing what the place Pace des Vosges looks like.
The scent was described as "Rose and red brick", so I was wondering what the red brick's scent is like?
I imagined that this candle would be a rose scent as if roses were spreading all over the place like a rose garden but actually, the rose scent was expressed as if it was mixed with something.
It's very difficult to describe but I felt the rose scent was mixed with fresh, slightly rich, mango sweetness.
(At first, I wrote as "fruity sweetness", but then I found the product description on the official website says "the fluffy petals of the Bulgarian rose with a flowery head and a sweet, velvety heart paired with mango on top of a fresh, lemony geranium base." so I changed it to "mango sweetness".)
When I was painting, I couldn't get the concept of "rose and red brick" out of my mind so that's why you can see some red brick-ish colour.
After I finished writing down my first impression on the candle, I looked up on Google and saw some photos of Place des Vosges.
The place looked a bit different from what I had imagined, but now I'm excited to plan a trip for the future where I will be walking around Paris all day and shop at Kerzon.
It will be a trip that I will never forget!
Kerzon is one of my favourite brands and I have two more Kerzon candles so I can't wait to review them soon!