言語の切り替え: 日本語
Colouring the scent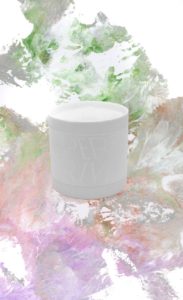 BRAND: TOBALI
CANDLE NAME: IMPERFECT RIVER
– Notes –
TOP:Bergamot, Lemon, Clary Sage, Leave
MIDDLE:Rose, Koke, Jasmine, Ishi
LAST:Amber, Cashmere Wood, Vetiver
BASE:Hidden Japonism 834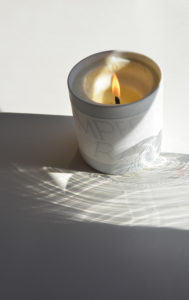 IMPERFECT RIVER from TOBALI.
On my previous post, I introduced TOBALI's candle "DAY DREAM" as the theme was matching with the cherry blossom season.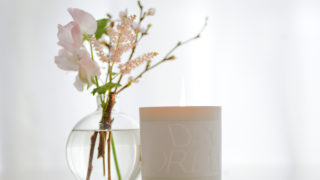 TOBALI - DAY DREAM
言語の切り替え: 日本語 Colouring the scent BRAND: TOBALI CANDLE NAME:...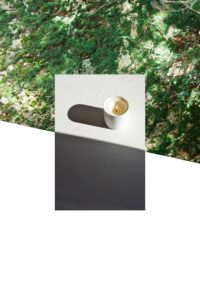 When I smelled the scent without looking at the scent notes, I felt a gentle floral scent with a clear watery scent.
When I say watery, I don't mean the watery scent that you associate with a marine-like aqua colour, but rather the watery scent that reminded me of after rain.
I then checked the IMPERECT RIVER product description on the official website then smelled the scent as I immersed myself in its world.
Looking back on it now, my first impression "clear water" was probably that the name IMPERFECT RIVER naturally pulled me to think of water from a river.
NOTE: JAPONISM STONE FLORAL
The Zen river, a waterless watercourse created from inorganic stone and organic moss.
The refreshing citrus and moss overflow with the cold stone, providing a complete yet incomplete fragrance of meditation.
– TOBALI Official Website –
I struggled to express the gentle, subtle floral and watery clarity of this scent in colour.
But at the same time, I was drawn more to TOBALI by their beauty, the delicacy, the conceptual scent, the design of the pottery and the powerful flame.
Having recently discovered my love of the zen garden, I felt even more compelled to go to Kyoto and visit this candle-inspired "Ryoanji, Stone Garden".