言語の切り替え: 日本語
Colouring the scent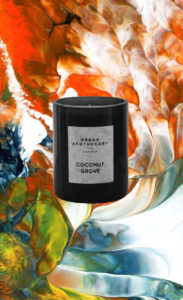 BRAND: URBAN APOTHECARY LONDON
CANDLE NAME: Coconut Grove
– Notes –
TOP:Bergamot, Lime, Mandarin, Coriander, Mint
HEART:Coconut, Palm Leaf, Jasmine, Ylang Ylang
BASE:Tonka, Sandalwood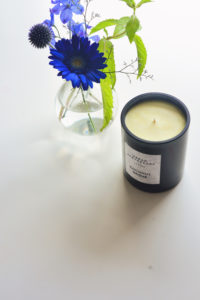 Coconut Grove from URBAN APOTHECARY.
URBAN APOTHECARY is a British home fragrance brand founded in 2011.
The founder, Tajinder Banwait, wanted to give a candle as a gift to a friend, but couldn't find one that she felt right so she decided to make one herself, which is how she got her first candle making experience.
Tajinder was already interested in fragrances since she was young, and she continues to make a unique combination of botanical scents.
I love how this simple sophisticated design can match easily to any kind of interior.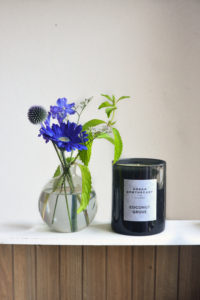 Coconut Grove has become one of my favourite scents.
When I smell a scent like this, it reminds me of how difficult it is to verbalize a scent. Of course, many people can understand the scent by only looking at the notes of the scent, but for someone like me, who didn't pay much attention to scents until recently, it is so hard to find words to describe it.
It is like eating a delicious meal but all you can say is, "Delicious!".
I didn't buy much of sweet scent candles before but Coconut Grove has changed my idea of "sweet scent". Coconut Grove has a beautiful scent of the sweetness of coconut and tonka with a slightly deep citrus scent of bergamot and fresh scents of lime, mint. This scent will be perfect for both men and women.
There are 12 scents out there, including the Coconut Grove scent, so I can't wait to try the others too! Also, I like how they have three sizes of candles available: small, travel and large.
●Reference price in Japan (All prices are tax included)
▷ 70g  ¥2,970〜
▷150g   ¥3,960〜
▷300g   ¥5,940〜
リンク